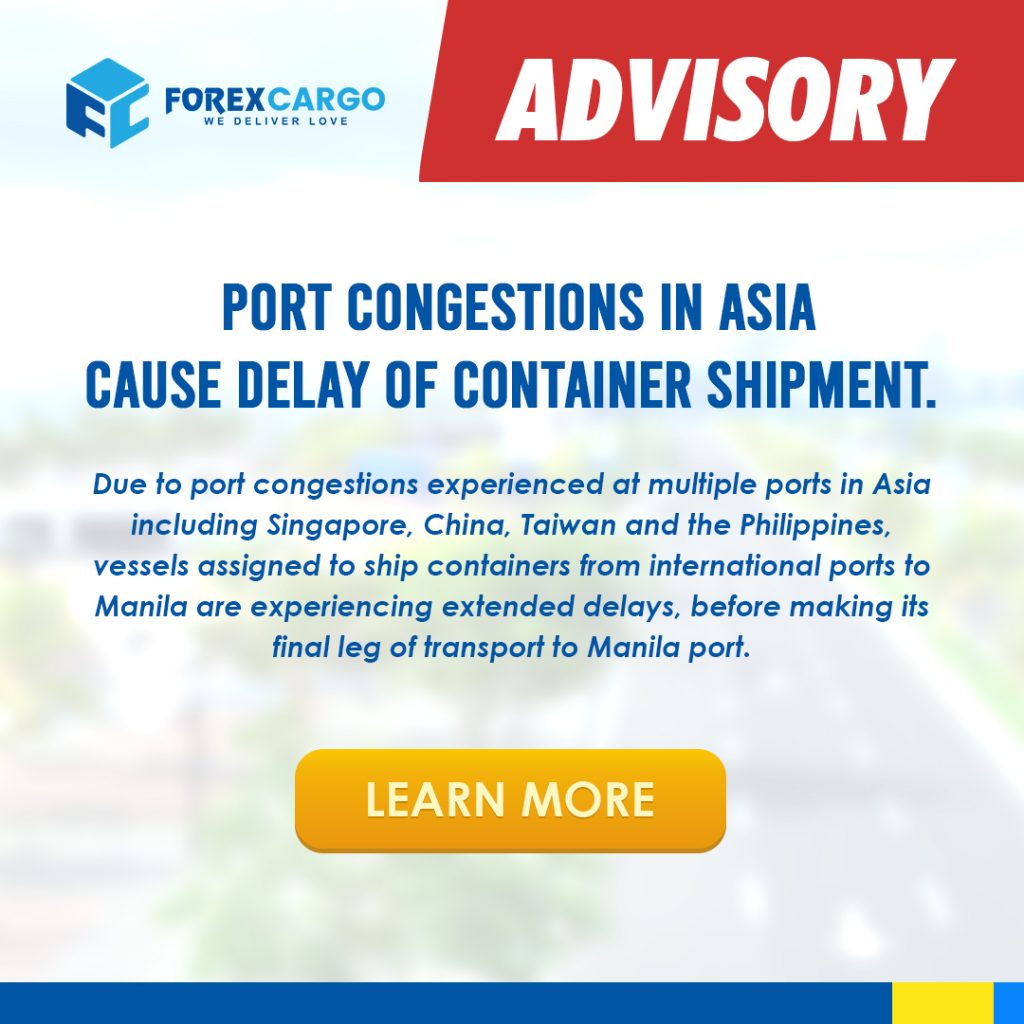 Due to port congestions experienced at multiple ports in Asia including Singapore, China, Taiwan and the Philippines, vessels assigned to ship containers from international ports to Manila are experiencing extended delays, before making its final leg of transport to Manila port.
Congestions at ports causing delays is out of our control, but we are doing our best to following up and keep constant communication with Shipping Lines to ensure our containers are always prioritised.
Delays at the Manila port is caused by customs staff working in skeletal force due to the worsening situation of COVID in the country.

Affected Forex Cargo customers have been notified via email, and once the container with shipment arrives at the Manila port our distribution team in the Philippines will expedite the delivery of balikbayan box/es.

Thank you for your understanding on this matter and please feel free to track the progress of your boxes online via our website.
If you have any questions, please feel free to contact us at the following numbers:
NSW,ACT: 02 8777 0000
SA,NT,WA: 08 6393 7200
QLD: 07 3463 8809
VIC,TAS: 03 8736 7687
Email us at customercare@forexcargo.com.au
Chat with us via WebChat https://bit.ly/forexwebchat
or via Facebook https://m.me/auforexcargo
May you have a great day ahead!