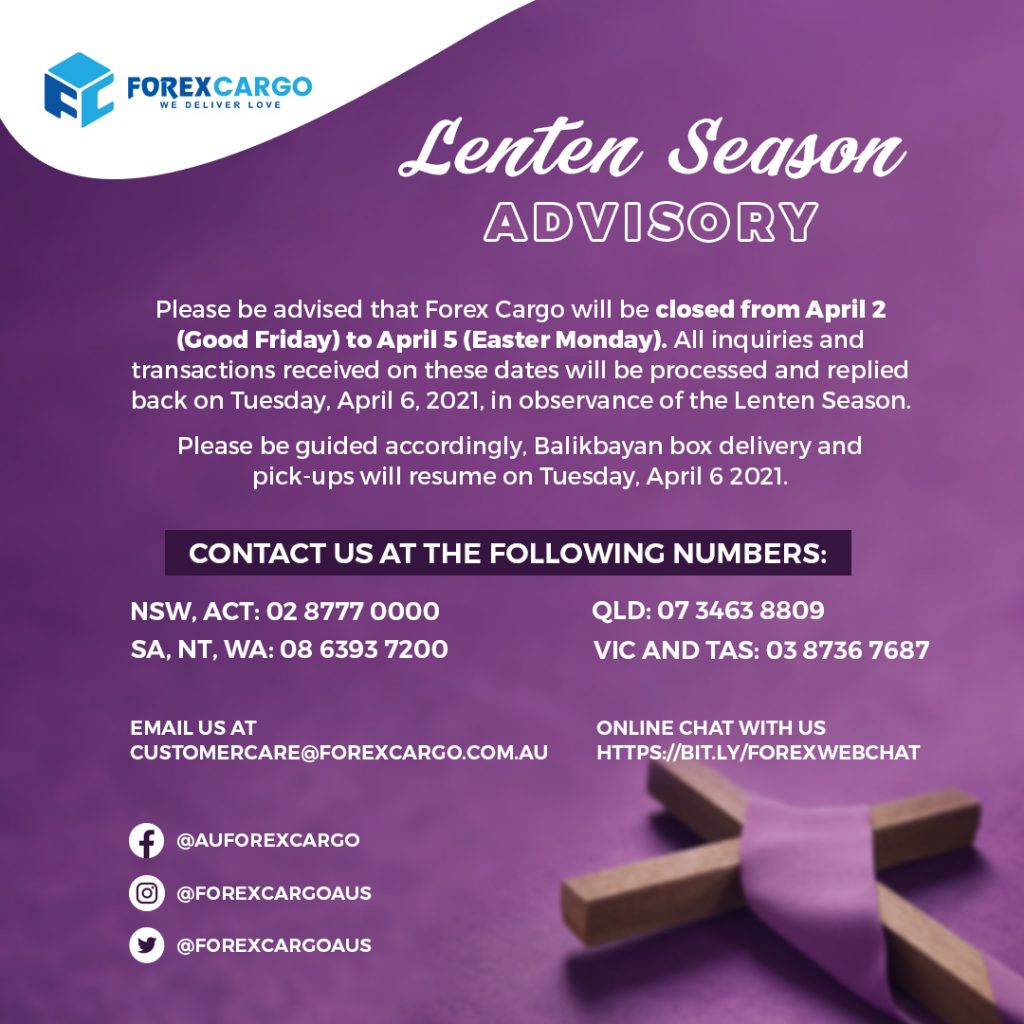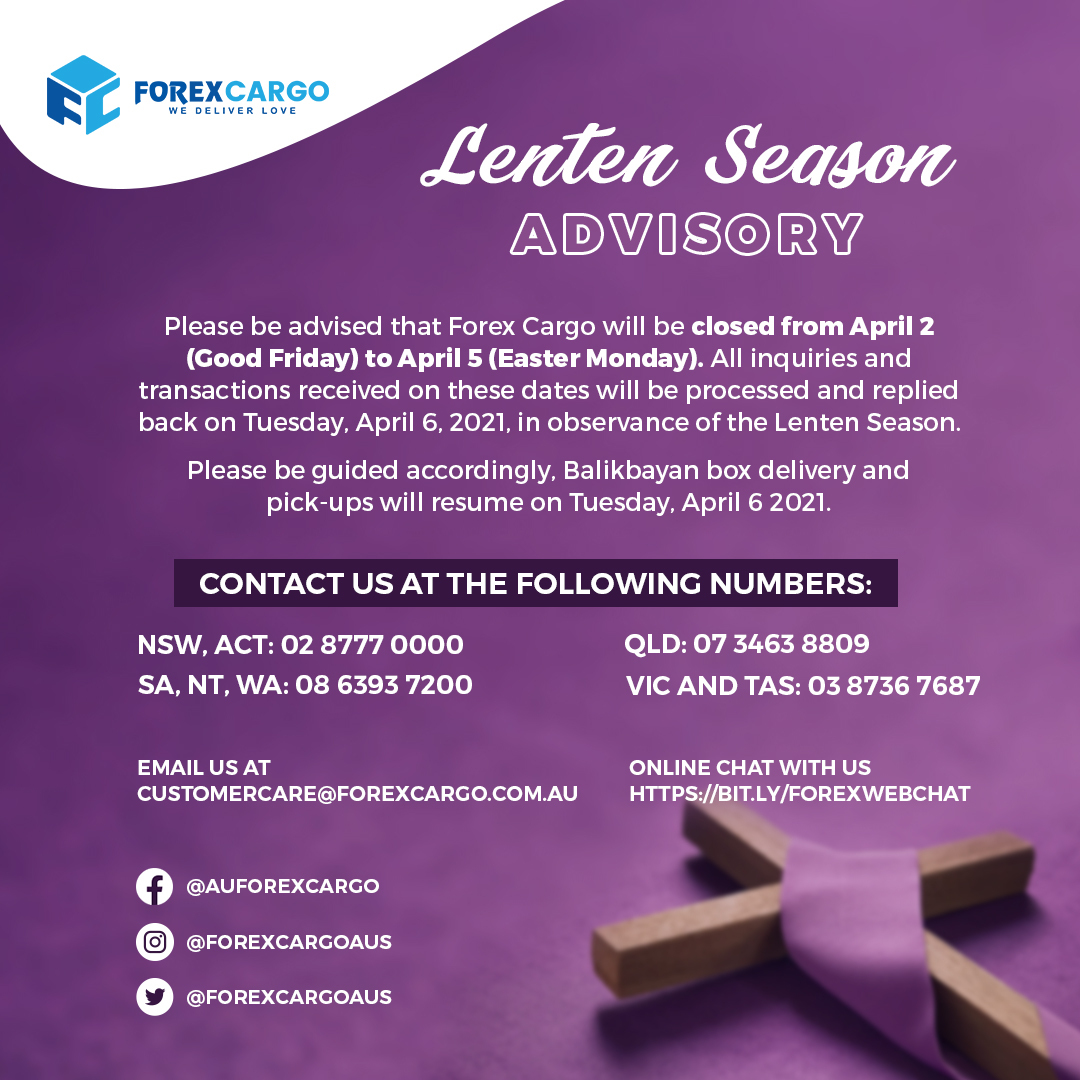 Please be advised that Forex Cargo will be closed from April 2 (Good Friday) to April 5 (Easter Monday), in observance of the Lenten Season. All inquiries and transactions received on these dates will be processed and replied back on Tuesday, April 6, 2021.

Please be guided accordingly. Balikbayan box delivery and pick-ups will resume on Tuesday, April 6, 2021.

Contact us at the following numbers:

NSW, ACT: 02 8777 0000
SA, NT, WA: 08 6393 7200
QLD: 07 3463 8809
VIC and TAS: 03 8736 7687

Don't forget that we are also providing other means of communicating to us, like via:

Email, at customercare@forexcargo.com.au
Online chat with us https://bit.ly/forexwebchat

Or through our Social Media pages:

Facebook: http://facebook.com/auforexcargo
Instagram: https://www.instagram.com/forexcargoaus
Twitter: https://twitter.com/forexcargoAUS
We hope to hear from your soon.