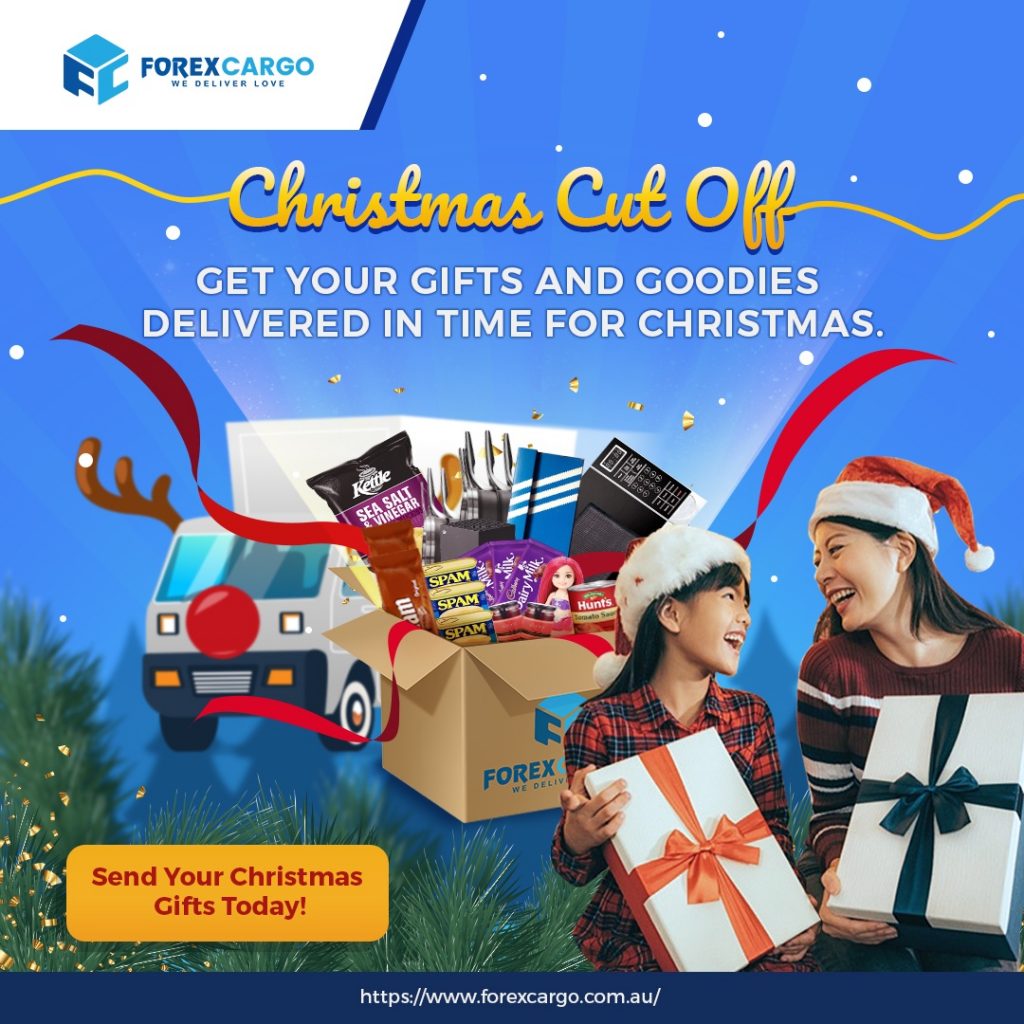 The Christmas Season is rapidly approaching and will be upon us in just a few short months. As we continue to fight COVID around the world, these if more of a reason we must think of the Holy Family and try to celebrate all we have been given, and especially the people that we care for the most here next to us and those back home.
To help manage the challenges caused by COVID restrictions and any others delays such as port congestions during the peak season of shipping, we have our Christmas Cut-off Dates earlier than usual.
Shipping cut-off dates are the latest dates that Balikbayan Boxes should be received at our Sydney warehouse.
To make sure that your balikbayan box is delivered to the Philippines in
time for the Christmas festivities, we suggest that you schedule a box
pick-up ahead of the cut-off date.

For Enquiries, contact us via Live-chat on our website: www.forexcargo.com.au, email your concerns to: customercare@forexcargo.com.au, or via our customer service phone number below:

NSW/ACT: 02 87770000
South Australia, Northern Territory, Western Australia: 08 6393 7200
Queensland: 07 3463 8809
Victoria and Tasmania: 03 8736 7687