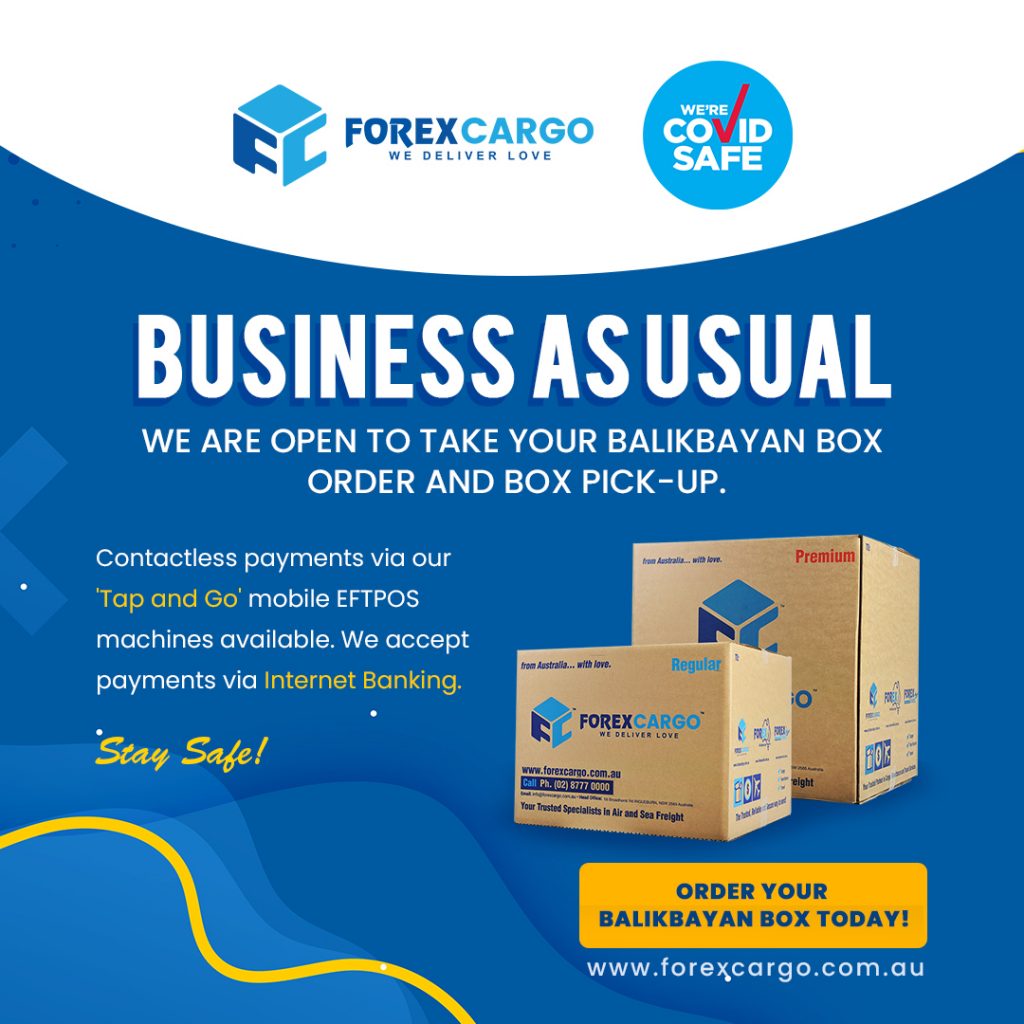 Despite many of us currently being in lockdown, we would like to let you know that freight and logistics services continue to operate. WE ARE OPEN to take your Balikbayan Box orders and Box pick-up in a COVID safe manner.
It is our priority to ensure your safety and the safety of our employees, which is why our staff will be wearing a mask and we encourage our interaction with customers to be in a manner where safe social distancing is practiced.
We offer contactless payment with our 'Tap and Go' mobile EFTPOS machines and accept payments via Internet Banking.
We are carefully monitoring the situation, and we will provide you with information should there be any updates regarding our Balikbayan Box services. If you have specific questions about our Balikbayan Box services, you may reach out to us via our website, email, phone, or social media channels.
Our customers have always been the heart of our company. We look forward to delivering your love to your loved ones in the Philippines.