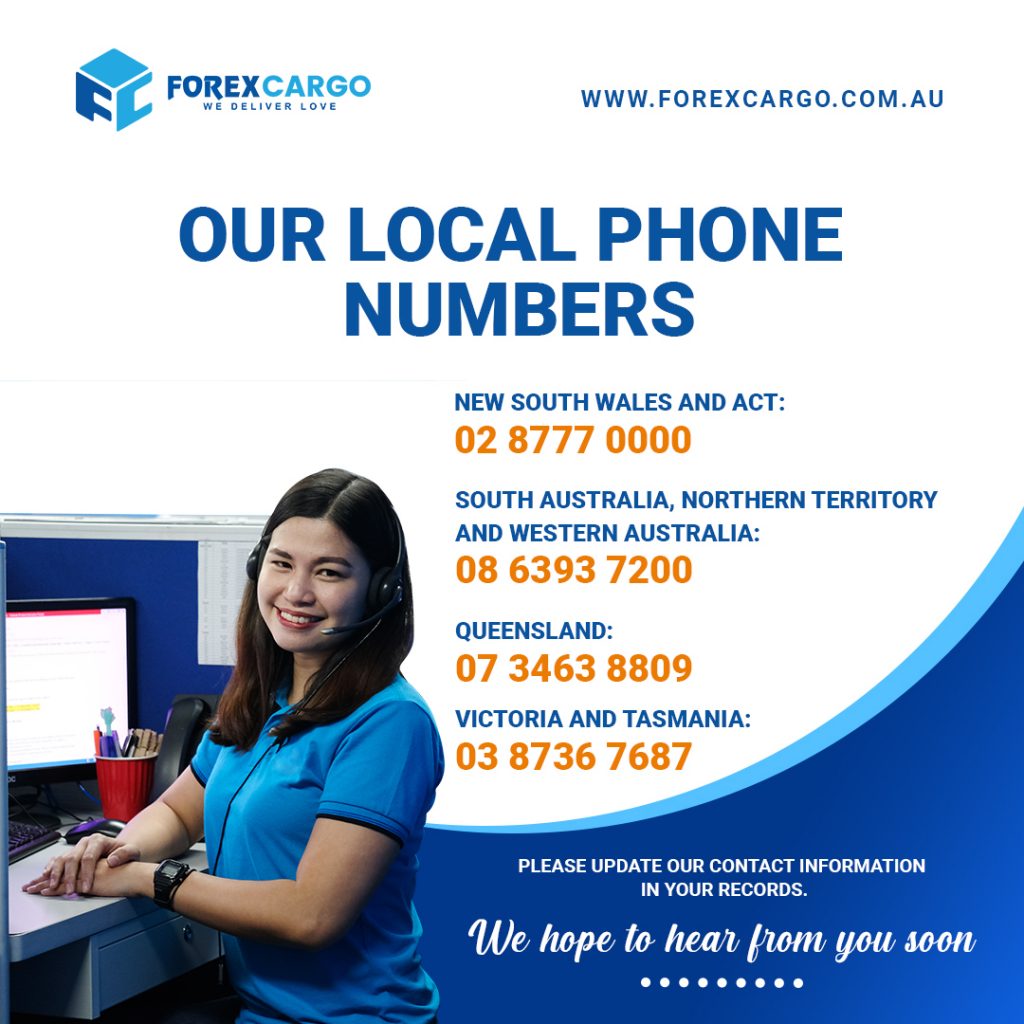 Forex now just a local call away!
We have acquired Local Phone numbers for your convenience. With an official presence all over Australia, it makes natural sense to have local numbers you can call for any of your Cargo and Balikbayan Box needs.
Please take note of the following phone number which is Local to you so we never miss your call!
New South Wales and ACT: 02 8777 0000
South Australia, Northern Territory, and Western Australia: 08 6393 7200
Queensland: 07 3463 8809
Victoria and Tasmania: 03 8736 7687
Now that we are now Local, our 1300 number will be disconnected on May 30, 2021.
We are constantly finding ways to improve our product and services, to make sure you enjoy your experience with Forex Cargo.
We hope to hear from you soon.