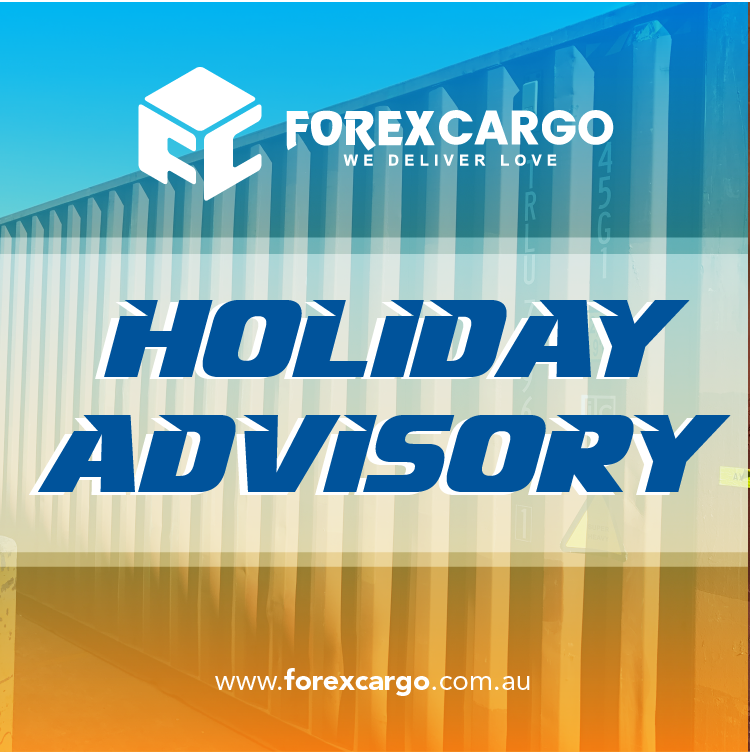 Please be advised that 02 October is a public holiday in Sydney.
All bookings for pick-up and deliveries on this day should be booked for 25 September or 09 October.
We apologize for the inconvenience, and your understanding is greatly appreciated. Should you have any concerns please contact us at 0287770000.