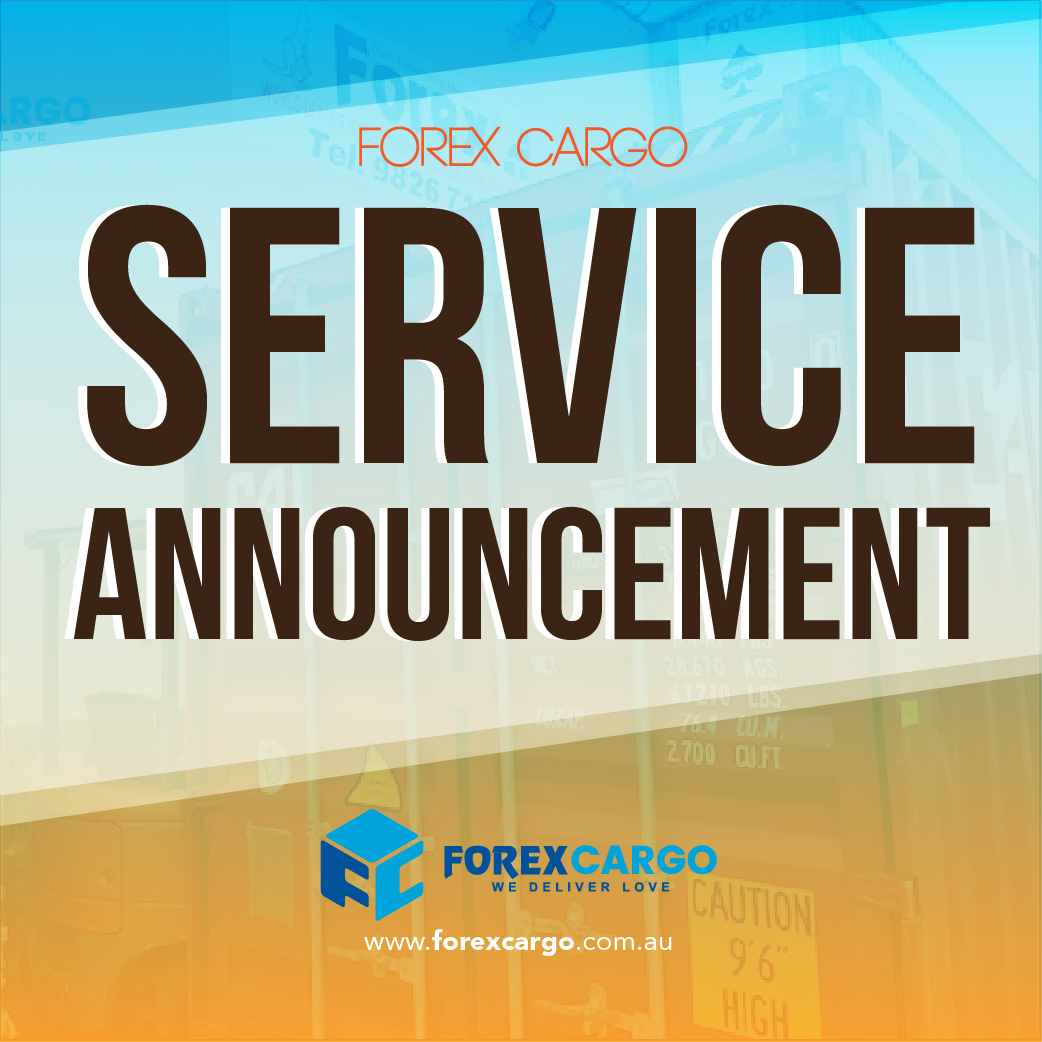 Please be advised that the loading scheduled for Friday 22nd February is now CLOSED – container FULL.
All boxes collected from tomorrow Friday 22 February will now be included in the next loading scheduled for Friday 01 March.
For further info, other promos and updates please Contact us at the following numbers:
NSW/ACT: 02 87770000
South Australia, Northern Territory, Western Australia: 08 6393 7200
Queensland: 07 3463 8809
Victoria and Tasmania: 03 8736 7687
or email us at customercare@forexcargo.com.au.