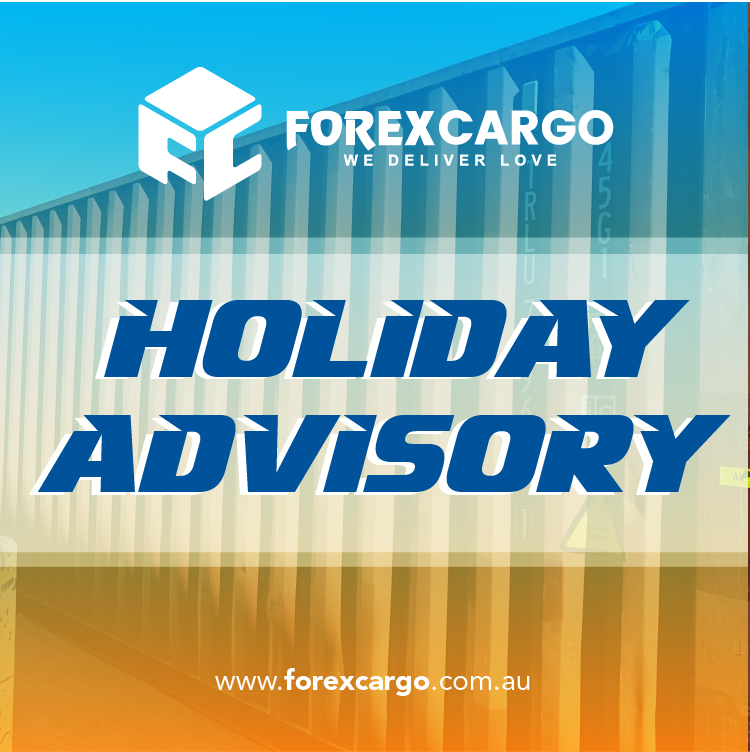 In observance of Australia Day, please be informed that Forex Cargo Australia will be closed on January 28, 2019 Monday.
All inquiries, pick-ups and transactions placed on the 28th of January will be processed and replied back on January 29, 2019 Tuesday.
We hope you have a great fun long weekend ahead.
Should you have any concerns please Contact us at the following numbers:
NSW/ACT: 02 87770000
South Australia, Northern Territory, Western Australia: 08 6393 7200
Queensland: 07 3463 8809
Victoria and Tasmania: 03 8736 7687
or email us at info@forexcargo.com.au