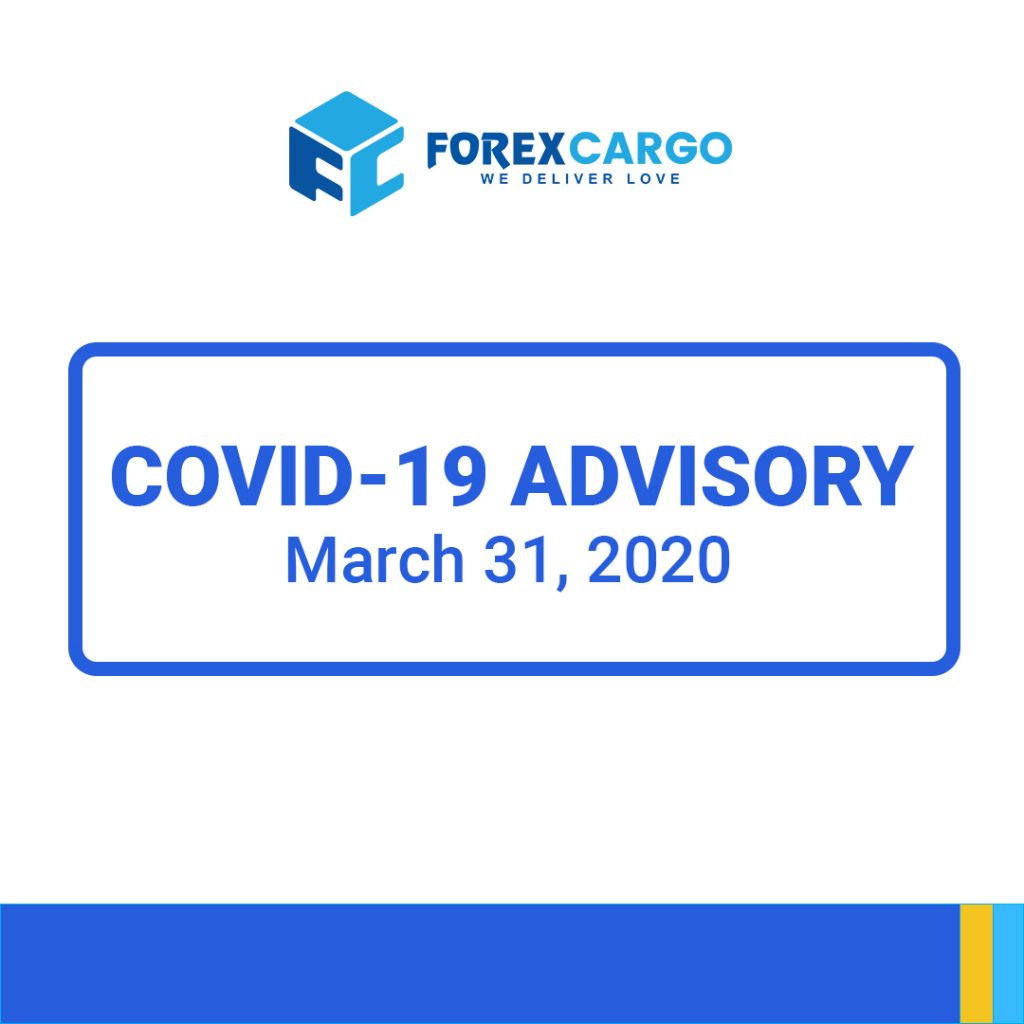 To our valued Customers,
As you all know the situation in Australia and Globally is continually evolving daily. We would like to ensure you that we are doing what is necessary to work with increased safe handling and sanitation measures to protect the safety of all our customers and our employees and representatives. Please forgive us if we look a little strange wearing surgical masks and gloves when we deliver or pick up boxes from you and we have also placed water containers and soap in our vans.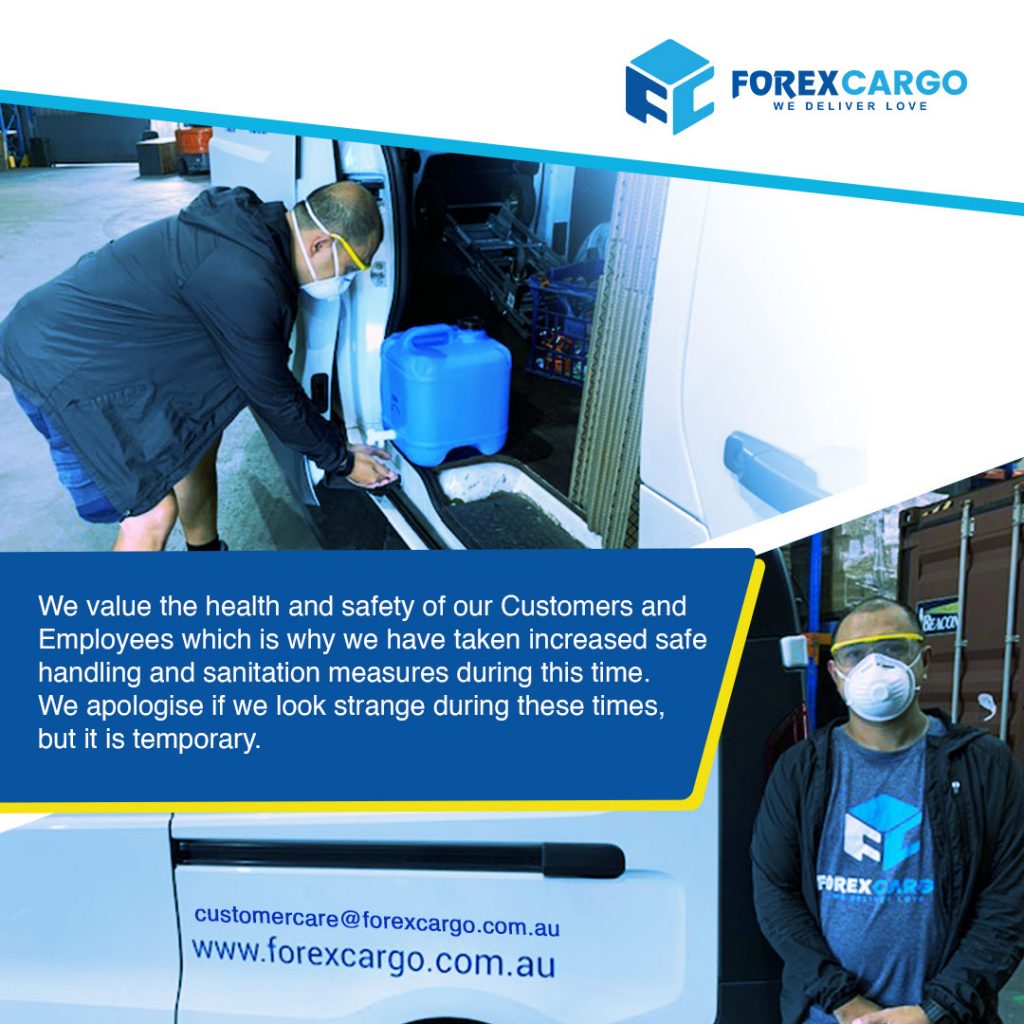 SEA FREIGHT OPERATES AS NORMAL but Expect Minor Delays
Please note that status of Cargo operations is currently continuing but is reviewed on a day to day basis. We rely and respect the guidance from the Public Health authorities and Federal Government both here and the Philippines on these matters. Any changes or updates will be broadcast to you via email as well as posted on our website and our socials. Please subscribe and follow us on Facebook for all the latest.
AUSTRALIA. Forex Cargo Sea Freight service stays open for business across Australia which means we continue to deliver empty boxes and pick up your filled ones! Although shipping schedules may change during this time, shipping vessels continue to move without restrictions and Cargo companies are currently exempt of any restrictions. Any important changes or updates on this matter will be posted on our website. Please see our shipping schedules page to view upcoming shipment and any changes with this also.
PHILIPPINES. The Philippines is in continued enforced Enhanced Community Quarantine which has restricted movement of people and closed all non-essential services. The Government has made it clear that CARGO will be allowed to travel and do their work unhampered but please expect delays due to these additional checkpoint and lockdown measures. Customs releasing of containers are also experiencing some delays due to offices processing having skeletal force.
AIRFREIGHT – SUSPENDED
Due to Airlines stopping their travel, all Air Freight services are currently suspended until further notice. Boxes you intended to send by Airfreight can be sent by Sea Freight during this period.
CONTACT US:
Our call centre staff are currently working from home and have limited access to our phone system so if you have any difficulties speaking to us over the phone please make use our Online Cargo System to order your box or book a pick up, you can also use our Forex Live Chat available on our website www.forexcargo.com.au where we have staff ready to assist you during our operating hours (9am to 6pm). We are doing all we can to have as little disruption as possible and we thank you for your patience.