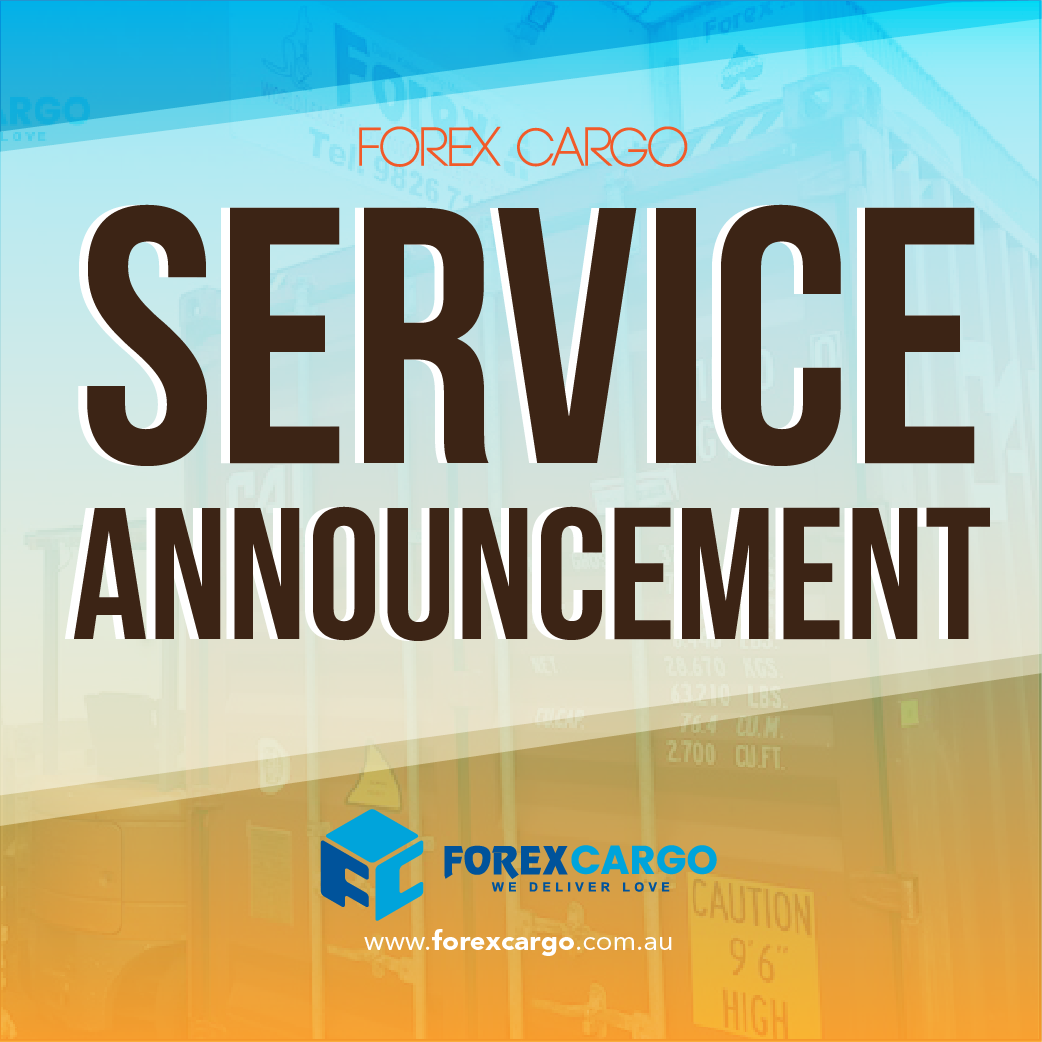 Please be advised that there has been a departure delay with the two ( 2) containers originally scheduled to depart Sydney on the 22nd of January 2018. The shipping company (Hapag Lloyd Australia has advised us that the delay is due to bad weather conditions, port congestion and vessel maintenance issues. The vessel CONTI PARIS (vessel that was supposed to transport the two (2) container) has now been cancelled.
These two (2) containers will now be loaded on a different vessel (AL KHARJ) which is scheduled to depart on the 9th of February.
A third container that was scheduled to leave yesterday, the 29th of January 2018, has also been affected by this delay. This container will now be loaded on the AL KHARJ.
We apologize for the inconvenience. Please note that such circumstances are beyond the control of Forex Cargo. For Further info about your boxes you may call us at +61 2 87770000 or email us at info@forexcargo.com.au.