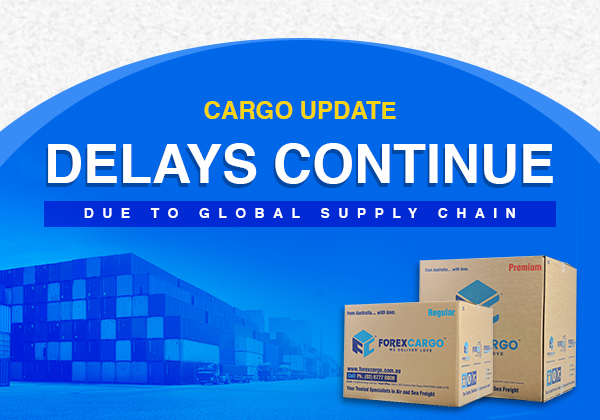 We apologize for any inconvenience you may be experiencing due to the inconsistency of incoming vessel schedules resulting in shipping delays caused by the ongoing global supply chain issues. Unfortunately, these supply chain problems have caused a shortage of vessels, leading to delays in loading containers and delivering goods. While this is out of our control, we are actively collaborating with our partners to minimize the impact on your shipments. Rest assured that we are doing everything we can to alleviate the situation.
We are closely monitoring the situation and will keep you informed of your shipment's progress. We appreciate your patience and understanding during these challenging times and thank you for your ongoing support. If you have any questions or concerns, please do not hesitate to contact us. Our goal is to provide you with exceptional customer service, and we will make every effort to ensure that your shipments are delivered as quickly and efficiently as possible.
If you have any questions, please feel free to contact us at the following numbers:
NSW,ACT: 02 8777 0000
SA,NT,WA: 08 6393 7200
QLD: 07 3463 8809
VIC,TAS: 03 8736 7687
Email us at customercare@forexcargo.com.au
Chat with us via WebChat https://bit.ly/forexwebchat
or via Facebook https://m.me/auforexcargo
May you have a great day ahead!