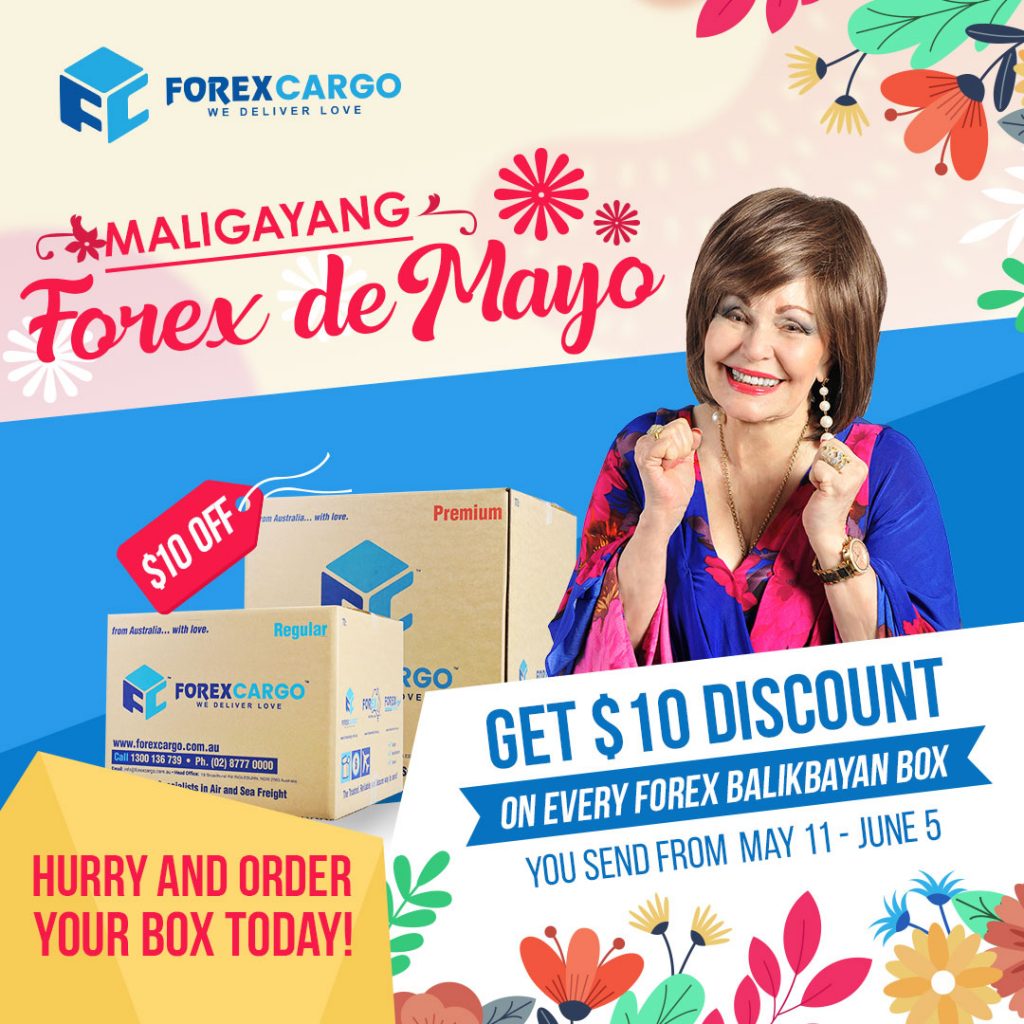 Forex De Mayo is a special time of year for Forex Cargo and our customers and this year is no different!
We understand that the World is going through a difficult time by things we cannot control, and our hearts go out to those affected by this horrible Pandemic. We are all in this together and we pray that everyone come out of this healthy and well and stronger than ever!
During this time, we would like to give everyone a $10 discount on every Forex Balikbayan Box you send from May 11 – June 5.
Promo Mechanics:

Customers will get $10 Discount Off each Forex box or equivalent to the Forex Regular and Premium Balikbayan Box.
Note: Size and value lower than the Forex Regular will not qualify for a discount.

Promo will run strictly from May 11 to June 5, 2020. Boxes must be sent between these dates to qualify.
There is no limit to the number of boxes you can send, so the more you send the more you save!

Contact us to know more.