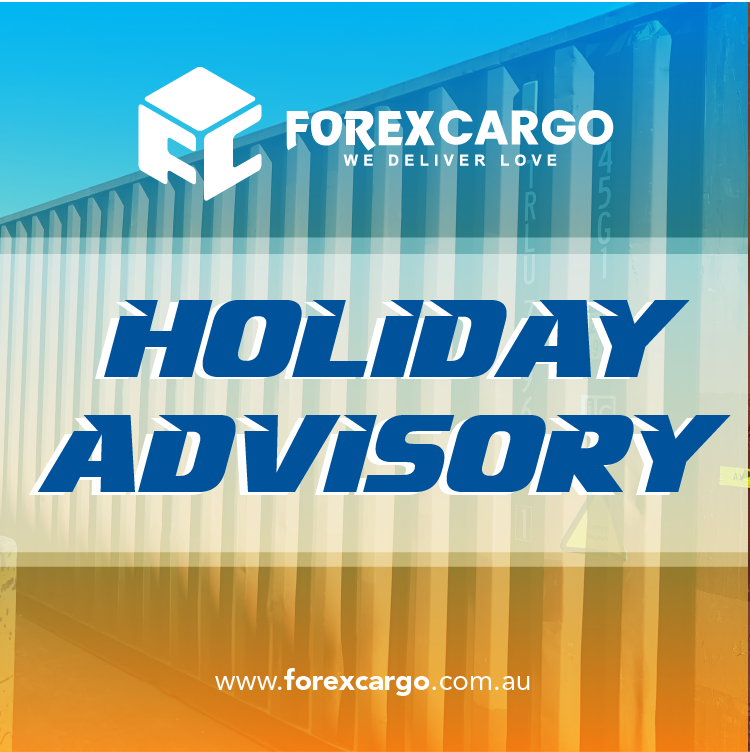 We would to inform you that our office we be closed for the Holiday on the 25th of April in celebration of ANZAC day. Please be advised that Forex Cargo pick-ups and deliveries for Wednesday, April 25 will be done on Thursday 26 April.
Please be advised that the departure of the container that was scheduled to sail out this Friday 27 April has been moved to next Friday 04 May due to the public holiday this week.
Being a short week, we are unable to make the vessel cut-off tomorrow 24 April.
All boxes collected from last week until the end of this week will be included in next week's container provided there is still space. Boxes that do not fit into this container will be included in the next container loading scheduled for 08 May and sailing out on 11 May.
While the next cut-off day for Our Air Freight Service to the Philippines is on Friday 27th of April, and Flies out on May 2, 2018.
Please be guided accordingly. Should you have any concerns please contact us at +61 2 87770000 or email us at customercare@forexcargo.com.au.