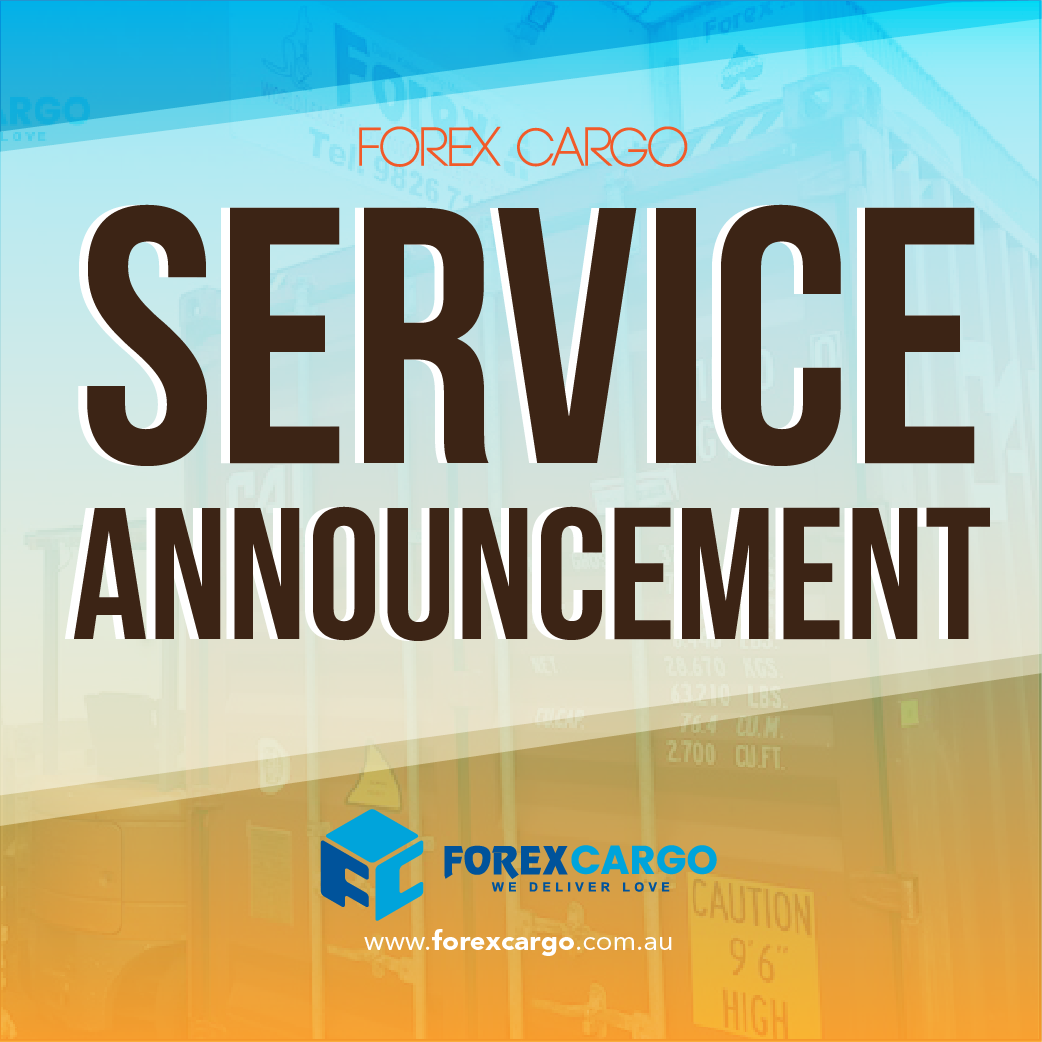 Please be advised that our Sea freight loading and shipping days have now been changed.
Loading cut-off day is now on a Tuesday, vessel sails out on a Friday.
Please see our website for the Sea Freight Shipping Schedule.
Our airfreight remains the same, loading cut off is Friday, cargo flies out on a Wednesday.
Please be guided accordingly. Should you have any concerns please contact us at +61 2 87770000 or email us at customercare@forexcargo.com.au.