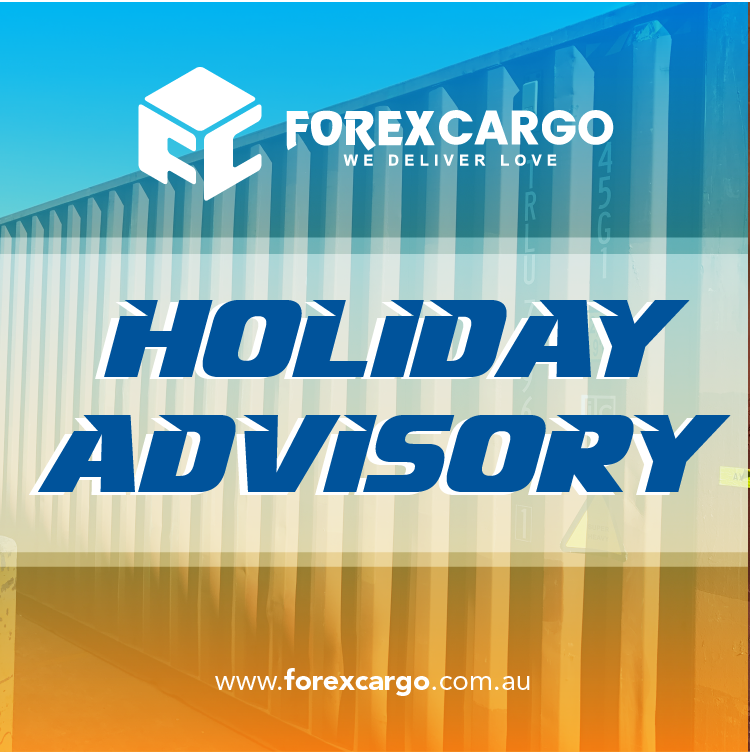 In line with June 12, 2017 Holiday, Forex Cargo Australia operations will be temporarily closed on Monday.
Please be advised of that all deliveries and pick-ups will resume on Wednesday 14th of June, 2017.
For those who have cargo or balikbayan boxes currently in transit, you may use our online box tracking system below.
https://www.forexcargo.com.au/box-tracking/
In the meantime, if you have other concerns and/or enquiries,
Please contact Customer Service through the following:
Phone:
1300 136 739, 02 8777 0000
Email: 
Contact Us:
https://www.forexcargo.com.au/contact-us