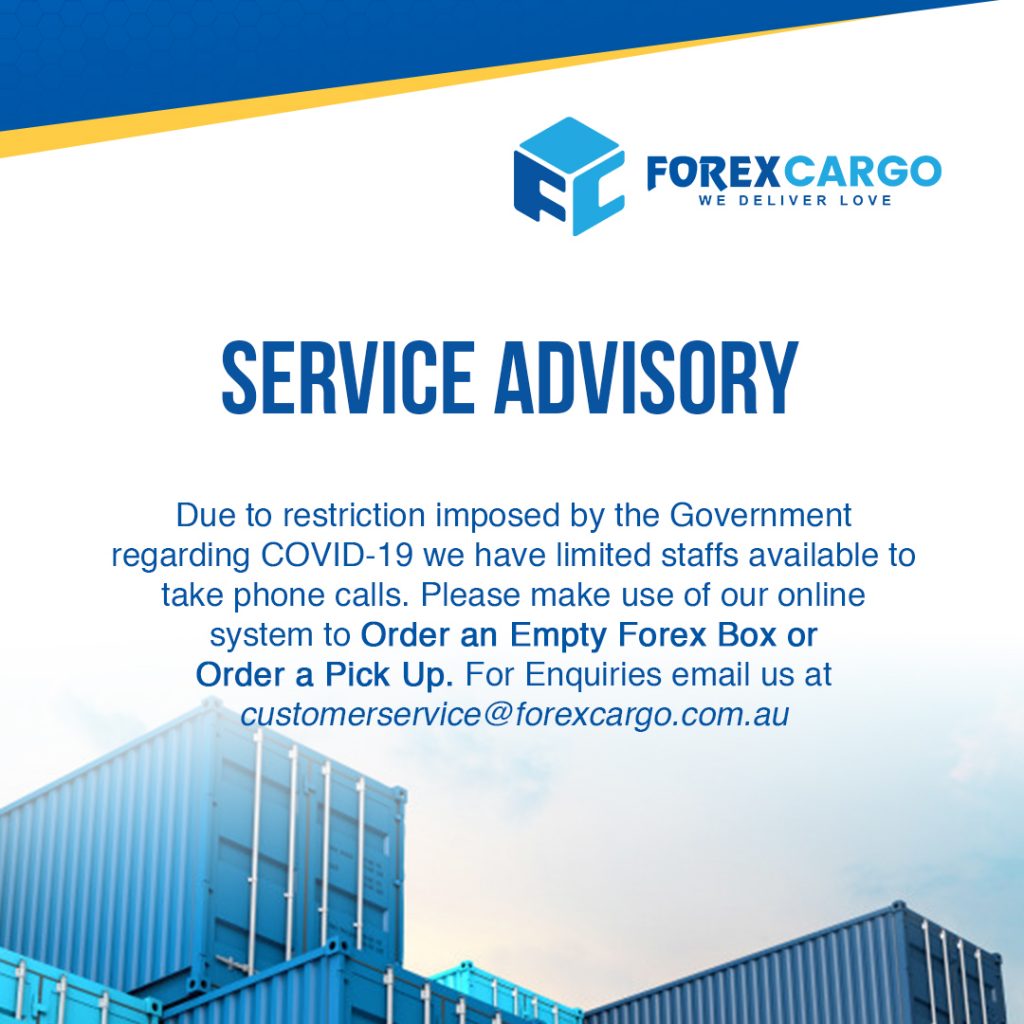 Service Update as of March 31, 2020
SEA FREIGHT OPERATES AS NORMAL but Expect Minor Delays – bit.ly/fcargo-advisory33120
Here at Forex Cargo Australia, we value the health and safety of our Customers, Employees, Forwarders and other stakeholders.
Due to the recent developments of COVID 19 in Australia and the Philippines, we follow every safety regulation and precautionary actions related to the suppression of the virus as per the guidance of the Australian Department of Health (DOH) and the World Health Organisation (WHO).
As of this day, there are no restrictions that affect our operations therefore pick-ups in Australia and deliveries in the Philippines are going ahead as normal.
In saying this, we know there are regular developments and policies may change which may change this in the near future.
Please note that we have limited staff available to take phone calls. Please make use of our online system to Order an Empty Forex Box or Order a Pick Up.
We will endeavour to keep you updated on any changes on this matter.
For Enquiries, contact us via our website www.forexcargo.com.au or email your concerns at customercare@forexcargo.com.au