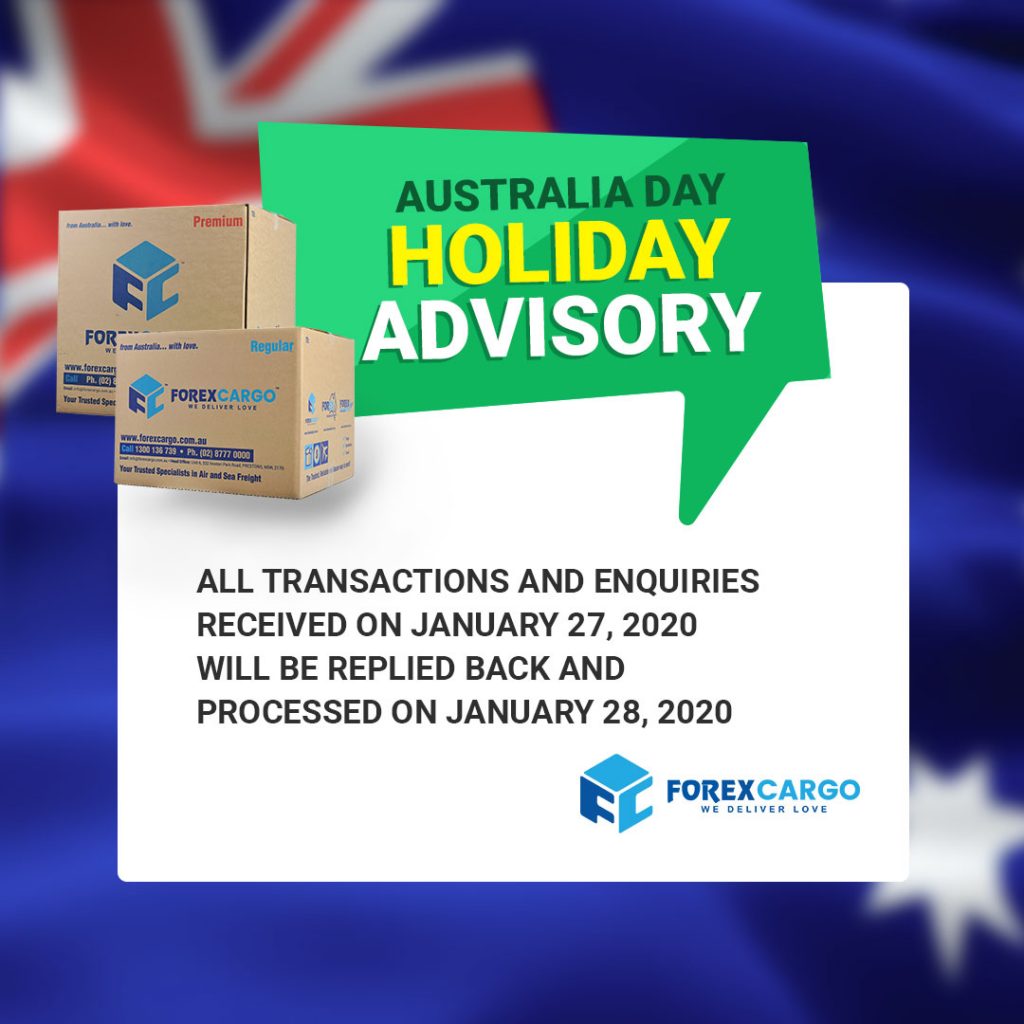 In observance of Australia Day, please be informed that Forex Cargo Australia will be closed on January 27, 2020, Monday and will be back on January 28, 2020, Tuesday.
Please be advised that all enquiries and transactions received on Monday, Jan 27, 2020, will be replied back and process on the following day.
We hope you have a great fun long weekend ahead.
Happy Australia Day!
Should you have any concerns please Contact us at the following numbers:
NSW/ACT: 02 87770000
South Australia, Northern Territory, Western Australia: 08 6393 7200
Queensland: 07 3463 8809
Victoria and Tasmania: 03 8736 7687
or email us at info@forexcargo.com.au