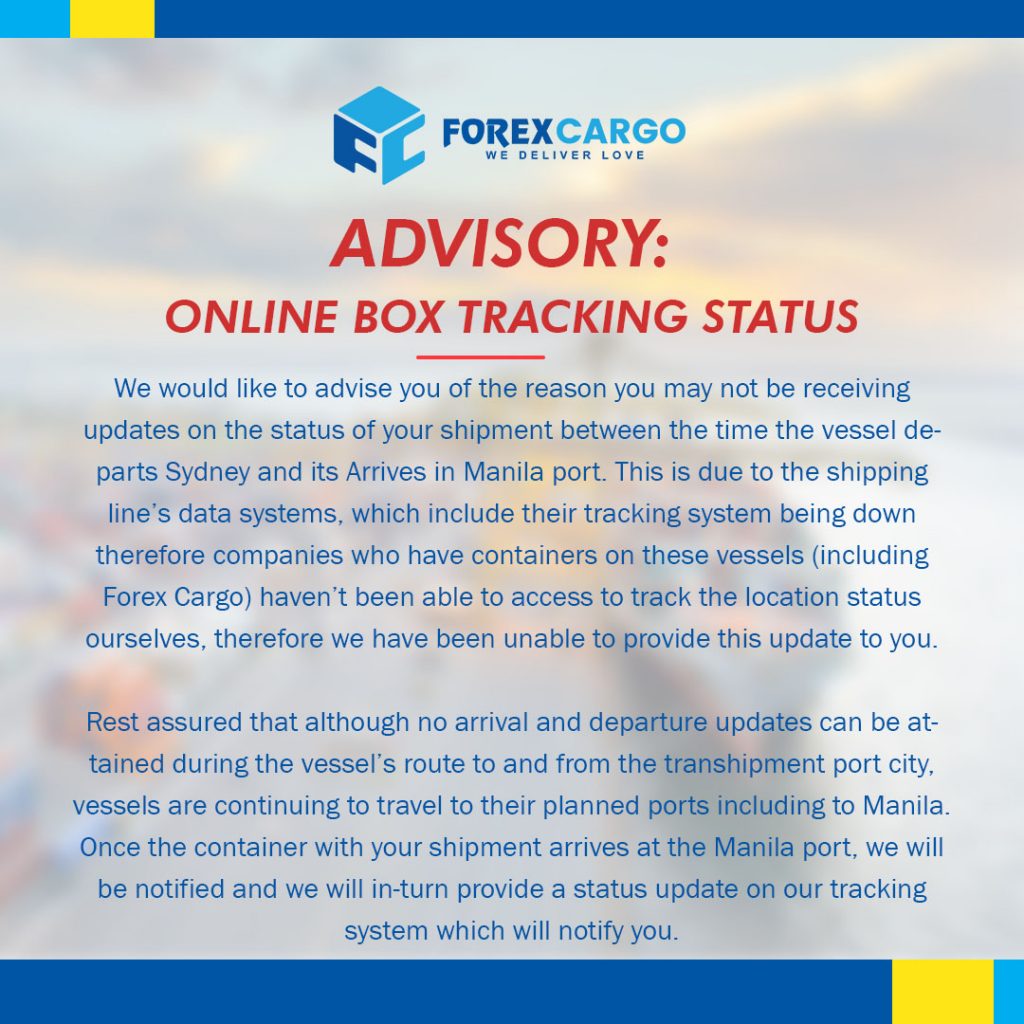 We would like to advise you of the reason you may not be receiving updates on the status of your shipment between the time the vessel departs Sydney and its Arrives in Manila port. This is due to the shipping line's data systems, which include their tracking system being down therefore companies who have containers on these vessels (including Forex Cargo) haven't been able to access to track the location status ourselves, therefore we have been unable to provide this update to you.

Rest assured that although no arrival and departure updates can be attained during the vessel's route to and from the transhipment port city, vessels are continuing to travel to their planned ports including to Manila. Once the container with your shipment arrives at the Manila port, we will be notified and we will in-turn provide a status update on our tracking system which will notify you.

Please see the advisory from the shipping line proving more detail on the reason as to why their systems and tracking software are currently unavailable. Unfortunately, this issue if out of our control but If you have any questions, feel free to contact us. We appreciate your understanding on this matter.
"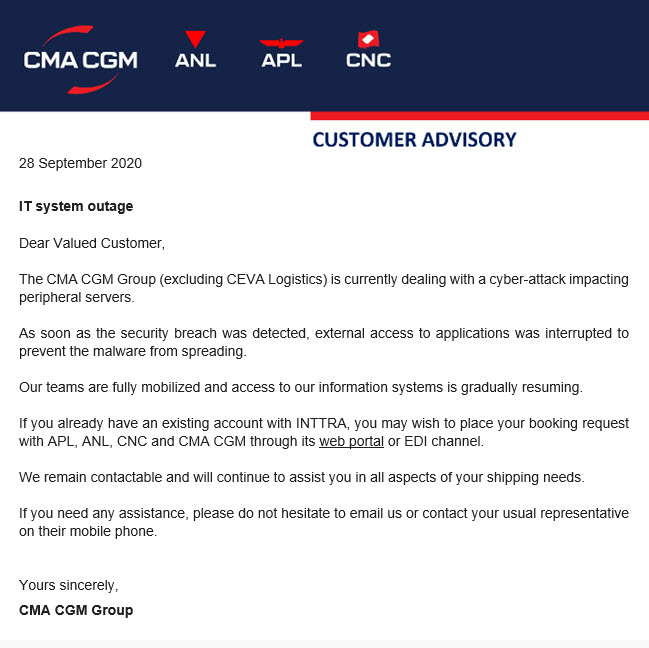 "
If you have any questions, please feel free to contact us at the following numbers:
NSW,ACT: 02 87770000
SA,NT,WA: 08 6393 7200
QLD: 07 3463 8809
VIC,TAS: 03 8736 7687
Or Email us at customercare@forexcargo.com.au
Chat with us via WebChat
or via Facebook https://m.me/auforexcargo