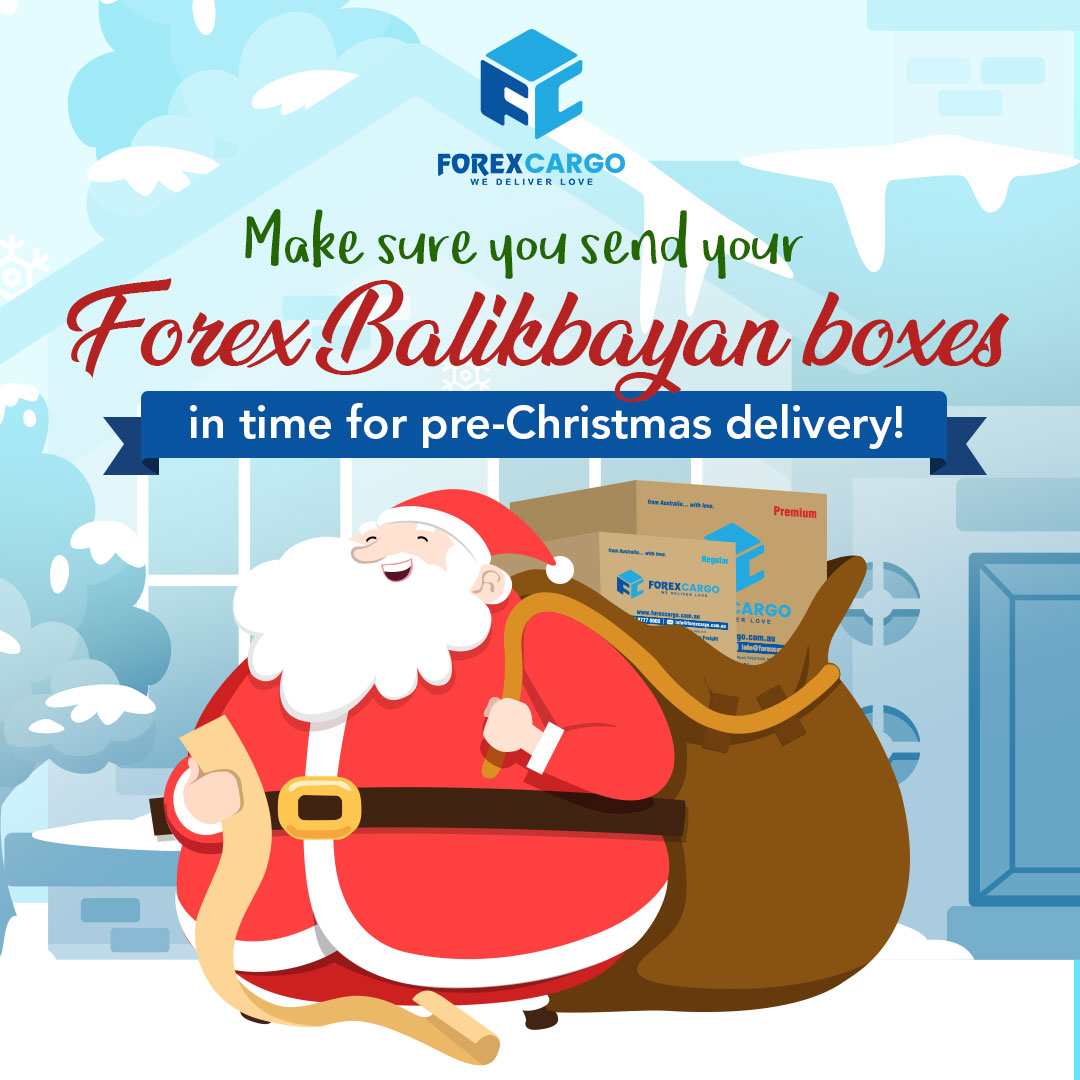 The "BER" month are here, and Christmas is just weeks away. Make sure you organise your balikbayan boxes early to ensure they are delivered before Christmas.
Please be advised of the Christmas cut-off for Balikbayan Boxes. Forex Cargo Balikbayan Boxes must be in Sydney Warehouse before loading date to ensure delivery before Christmas.
Loading Date
October 18, 2018
Departure Date
October 23, 2018

Abra
Albay
Aurora
Benguet
Cagayan Valley
Camarines Norte
Camarines Sur
Catanduanes
Ifugao

Ilocos Norte
Ilocos Sur
Isabela
Kalinga Apayao
Mt Province
Nueva Viscaya
Quirino
Sorsogon

Loading Date
October 25, 2018
Departure Date
October 30, 2018

Bataan
Batangas
Bulacan
La Union
Laguna
Nueva Ecija

Pampanga
Pangasinan
Quezon
Rizal
Tarlac
Zambales
While all Balikbayan Shipment to Manila (NCR) Must be in Sydney Warehouse before November 1 and Departs on November 6.
For a complete list of our Delivery areas and the corresponding cut-off dates please click here.
For your all your balikbayan requirements, (both air freight and sea freight), call us on 02 8777 0000.