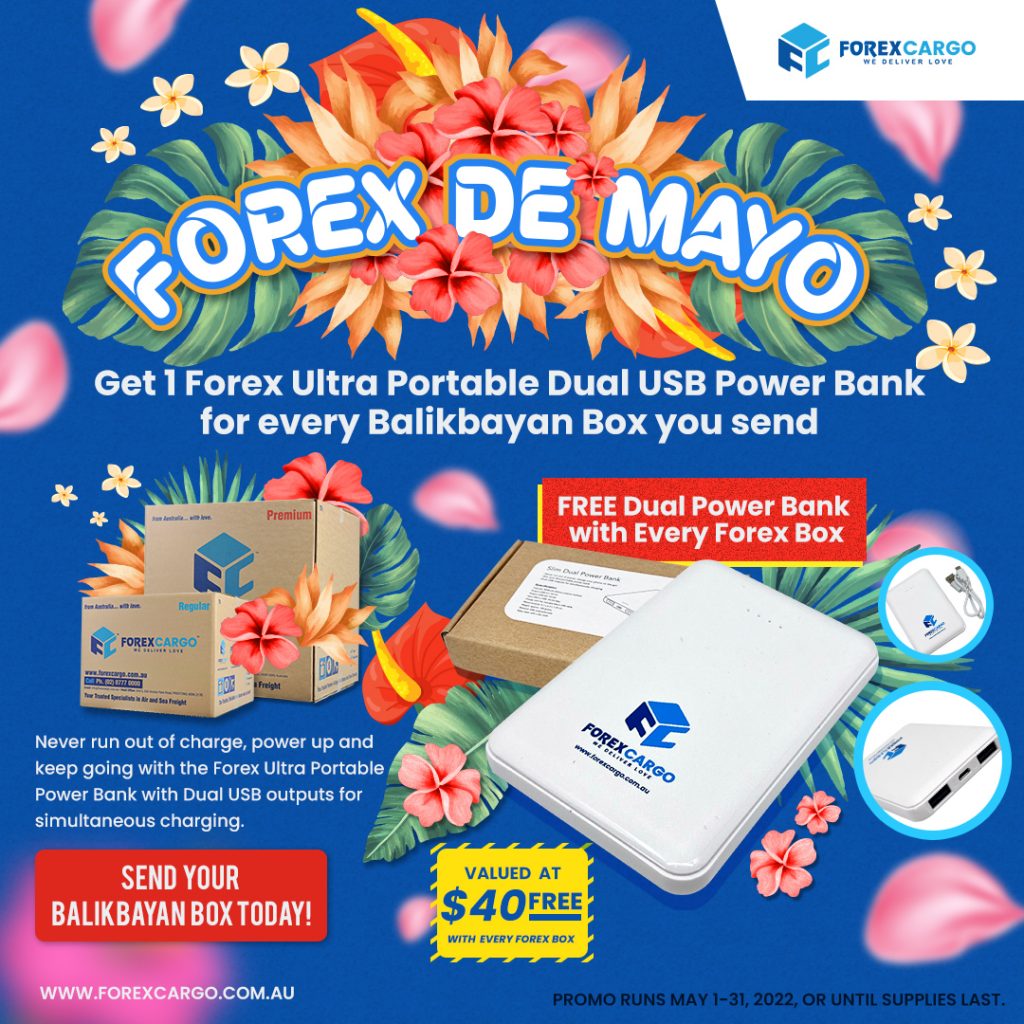 It's that spectacular time of year in the Philippines where there is an explosion of vibrant colours as God's creation blooms into season signifying new life and new beginnings. Traditionally called Flores De Mayo (Flowers of May), we too celebrate this spawning season and call it Forex De Mayo! A time when we give away something useful and practical to our valued customers.
Forex will be giving away 1 Slim and Ultra Portable Dual USB Power Bank! Receive one for every Forex Cargo Balikbayan box sent during the promo period. Never run out of charge, power up, and keep going with the Forex slim and ultra portable Power Bank with Dual USB outputs for simultaneous charging valued at A$40 for free.
Compact and Portable.
Pocket Size and lightweight at only 100grams.
Dual USB Outputs to charge multiple devices simultaneously.
Get 2 full charges with 5000mAh of power on a regular mobile phone.
Micro USB cable included.
Quick charge
Promo will run strictly from May 1 to May 31, 2022. Balikbayan boxes must be sent between these dates to qualify.

There is no limit to the number of boxes you can send, so the more you send the more freebies you get!

Don't wait 'til the last minute because stocks are limited based on our order and they may run out before the promo period.

Contact Forex Cargo today to book your box delivery and pick up! Happy Forex De Mayo!