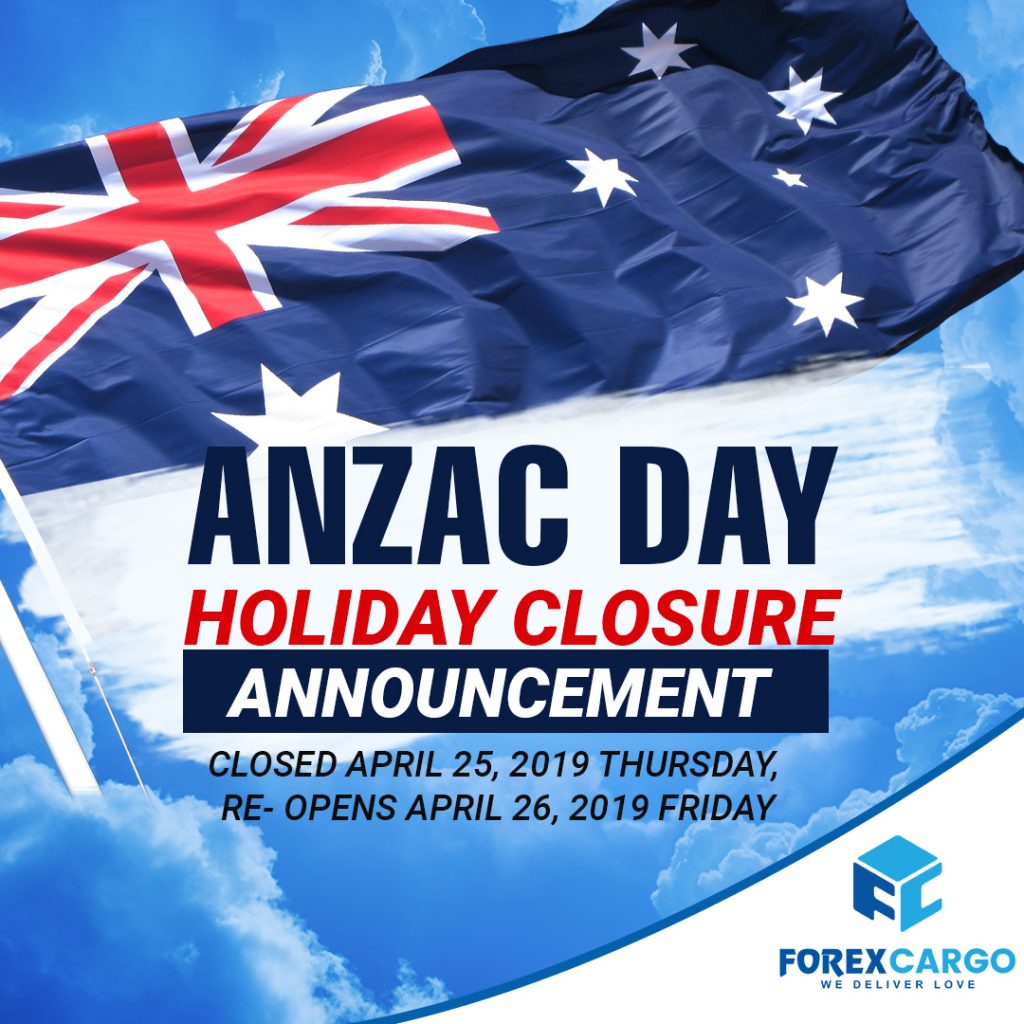 We would like to inform you that our office we will be closed for the Holiday on the 25th of April in celebration of ANZAC day. Please be advised that Forex Cargo transactions received on Thursday day, April 25 will be processed on Friday 26 of April.
Please be guided accordingly. Should you have any concerns please contact us at
NSW/ACT: 02 87770000
South Australia, Northern Territory, Western Australia: 08 6393 7200
Queensland: 07 3463 8809
Victoria and Tasmania: 03 8736 7687
or email us at info@forexcargo.com.au.