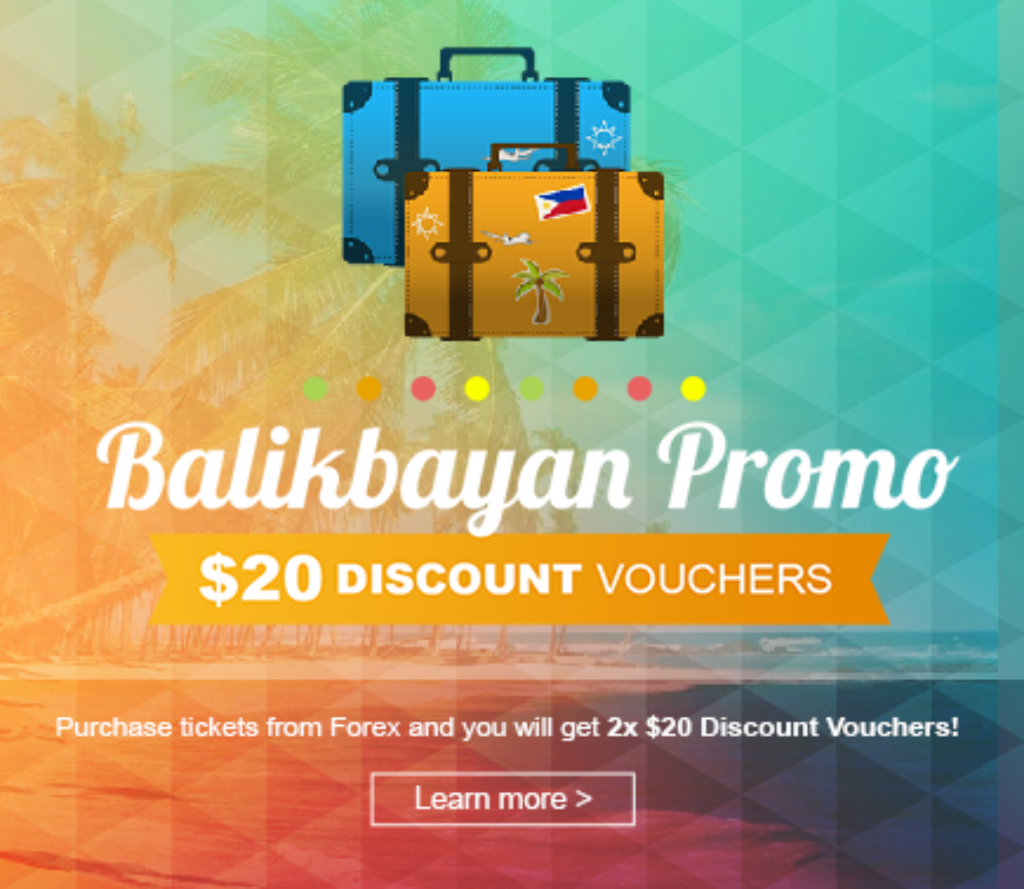 Purchase your tickets through Forex Travel Australia and as a token of our appreciation we'll embrace two x $20 discount vouchers for you to use for Forex Cargo Balikbayan boxes. One Discount Voucher is also used per Forex Cargo Balikbayan box and this discount are valid up to three months after your International ticket purchase.
There is no better way to send your pasalubongs or large items. Why bring them in your maleta and be charged for overweight baggage? Set up ahead, send it beforehand and have peace of mind after you travel.
All you've got to do is hand in the voucher (will be sent through mail) once we pick-up your box and that we are over happy to send your goodies, the Forex way.
Terms and Conditions:
   2 x $20 Discount Voucher given per booking (not per ticket)
   1 Discount voucher may be used per Forex box. 2 discount vouchers cannot be used for 1 Forex box.
   Discount vouchers are valid for up to and not exceeding 3 months from the time international Tickets have been purchased from Forex Travel.
   Discount voucher must be presented and handed over to Forex representative upon pick up of Forex box.
   Vouchers are not transferrable (therefore must be used by the person who's name appears on the discount voucher.
   Voucher cannot be exchanged or redeemed as cash.
   Valid only for International Flights departing from Australia.
If you would like Forex to deliver empty boxes to you, contact us here:
NSW/ACT: 02 87770000
South Australia, Northern Territory, Western Australia: 08 6393 7200
Queensland: 07 3463 8809
Victoria and Tasmania: 03 8736 7687
or email us at info@forexcargo.com.au. So what are you waiting for? Call us now and let's deliver love today!
For the best travel packages, airfare and accommodation Call Forex Travel Australia at 02 87770060 or email your travel dates and destination at reservations@forextravel.com.au